The Crafty Pair are Julie and Pat
Sharing a love of crafts we have worked together for over 5 years selling our hand crafted goods and mosaics at various fairs and festivals throughout East Anglia.

During February we were artists of the month at "The Handmade Shop" in Bury St Edmunds.
Please look at our shop to see details of the items that we have for sale.

---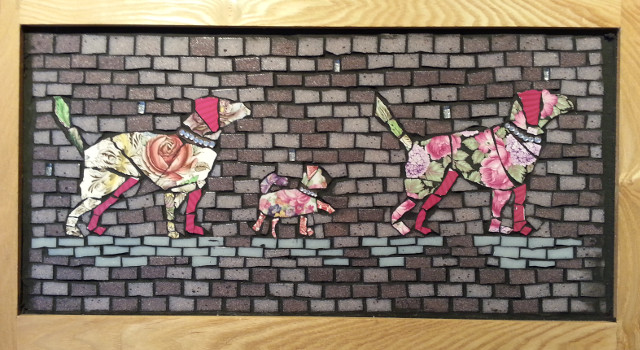 Pat's fabulous dog mosaics created using vintage and recycled china make a unique gift for a dog lover.
She is happy to do commissions please click on the link below to find out how to order yours.
---
Events The Crafty Pair will be at during Summer 2018
During the summer months we also run our very popular children's mosaic activity.
The children can choose from a large selection of colourful bits and pieces to decorate their individual mosaic mirror.
They have a unique memento of the day to take home.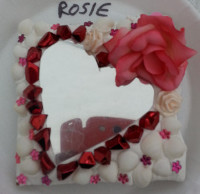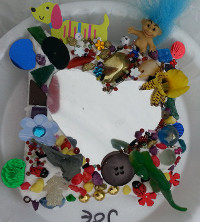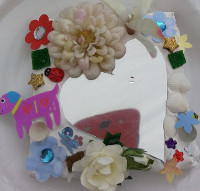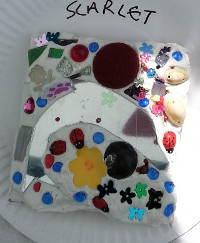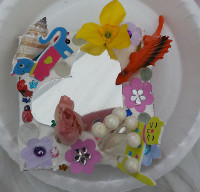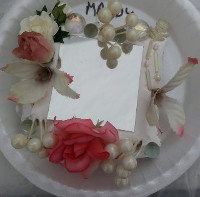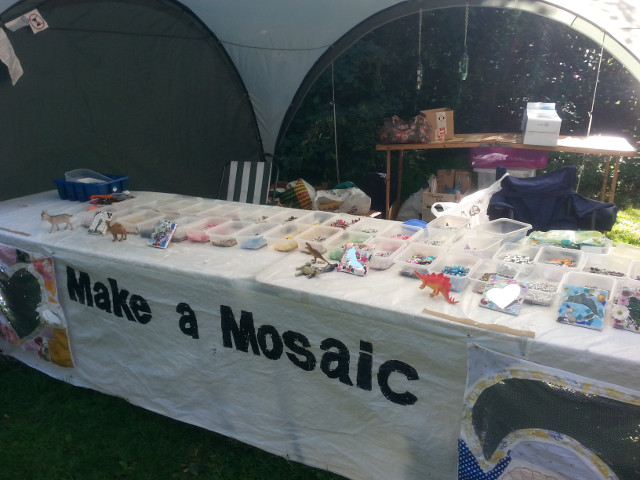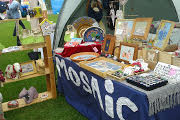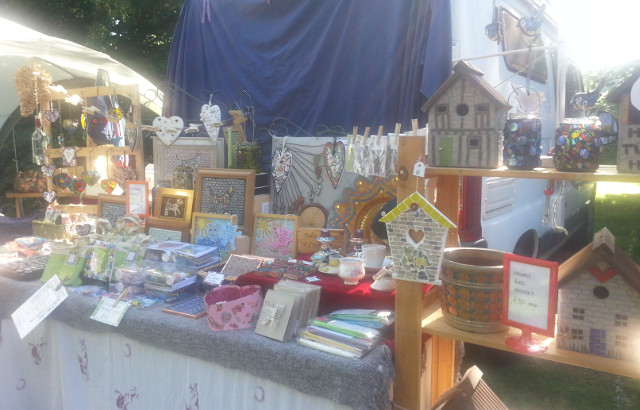 If you would like us to bring out 'Make a Mosaic Stall' to your summer event please click on the link below